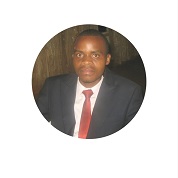 Venant holds a bachelor's degree in Biology (Option of Zoology and Conservation) from the University of Rwanda (UR). His bachelor's thesis was entitled "Fecal Contamination of Water Sources in and Around Volcanoes National Park, Rwanda". He has been able to accomplish this task under the financial support provided by the Dian Fossey Gorilla Fund International in its program of supporting competent students in conservation program at UR. After his graduation, he joined the University of Rwanda Center of Excellence in Biodiversity and Natural Resources Management (CoEB) where he played different roles. He has played an active role in making many of events successful at the CoEB. Among them, he assisted in coordinating the Conversation on Conservation Poster Competition, The University of Rwanda Scientific Conference (2017), Research in and Around National Parks in Rwanda organized jointly with the Rwanda Development Board, Terrestrial Insects Training and many others. He is also assisting in different projects of the CoEB including University of Rwanda postgraduate students research grants under LAFREC (Landscape Approach to Forest Restoration and Conservation) Project in collaboration with REMA, Developing Biodiversity Indicators in Buffer Zones of Rwanda and the African Biodiversity Challenge Project which consists of mobilizing freshwater data in Rwanda. In the same institution, Venant produce
regular reports and events reports. He organized and still organizing regular seminar series under the title 'CoEB Research Seminar" which happens every other week and he also supervised many interns of the CoEB.
His duties at the CoEB include organizing events including the bi-weekly research seminar at CoEB, weekly staff meetings and CoEB workshops. He assists in projects management, grant proposal writing, reporting and planning, working on the CoEB quarterly newsletter and organizing filed visits. He also mentors and supervises academic interns.
Outside the work, Venant enjoys reading non-fiction books of various kinds, among them, we can say personal and professional development books, career-related books (biodiversity conservation and environmental sustainability), family and personal relationships and spiritual books. He also enjoys singing in a choir.
Quote: "If the flip side of any problem is indeed an opportunity, then this truly is one of the most exciting times in history for students to start an environmental career. Environmental Problems are numerous, serious and daunting, but their possible solutions generate exciting new career opportunities"  Scott Spoolman